Print on Demand for Your Business
No inventory – no problem
The old way of doing business is gone—say goodbye to bulk inventory, guesswork on sales projections, and wasted money on unsold products and dead inventory. With print on demand, produce only what you sell (and let us do the legwork for you).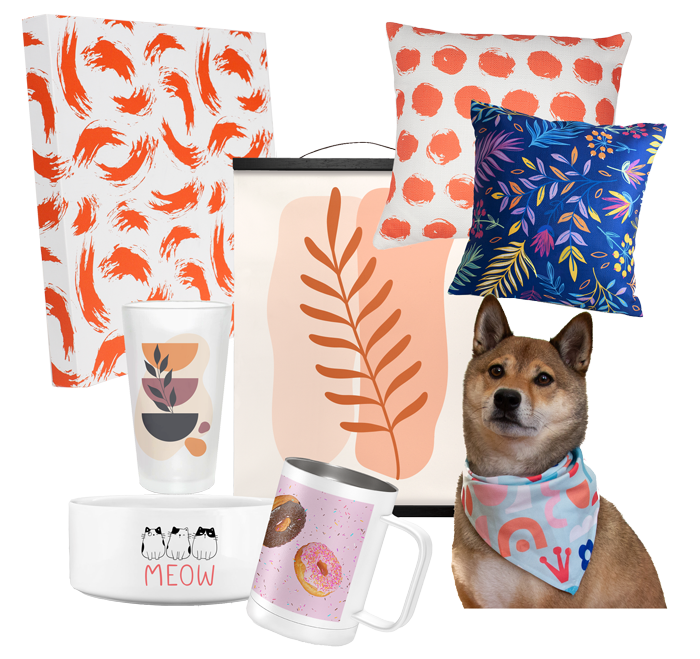 What is Print on Demand?
Print on demand is a process where items are printed only when an order is placed, eliminating the need to keep inventory on hand.
We take care of every step of the process—from printing to fulfillment and shipping, giving you flexibility and freedom in your business.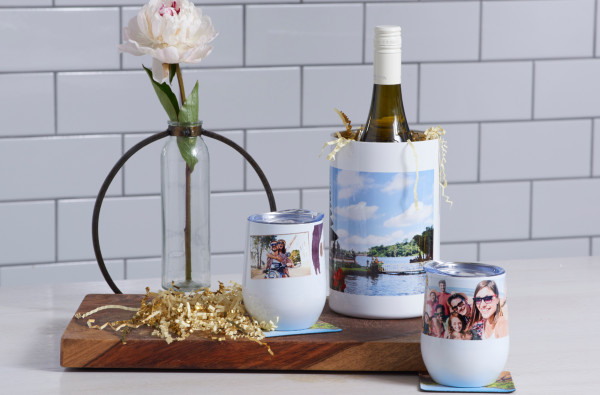 Create Custom Products for Your Business
Your designs. Our products.
With Fujifilm Print on Demand service, you can create unique custom products under your brand (without the headache and hassle of fulfillment). Enjoy a world of product possibilities right at your fingertips.
Offer custom merch, personalized gifts, apparel, office supplies, art & decor, and everything in between.
Print on Demand allows you to offer more options for your customers, so you can make sure you have something for everyone.
How Does it Work?
Take advantage of Fujifilm's convenient on-demand printing process:
Integrate
Connect your eCommerce store for automated fulfillment. We offer integration with popular eCommerce platforms, including BigCommerce, Shopify, Etsy, and WooCommerce. 
Choose Your Products
We've partnered with Gooten, one of the premier leaders in the print-on-demand industry, to bring you a robust catalog of product options. Choose from 200+ high-quality products!
Create Custom Designs
Upload your custom designs to any products you wish to sell. Our mockup generator lets you visualize the final product so you know exactly what your customers will get. 
Sit Back & Sell
Add your product offerings to your store and let us handle the rest!
Benefits of Print on Demand
Print on Demand simplifies, automates, and smooths out the process, so you can keep your focus on growing your business. 
Reduce Wasted Money on Unsold Products

Outsource Fulfillment

Free Up Your Time, Money & Space

Automate & Outsource

Increase Product Offerings

Maintain One Convenient Partner to Handle Everything
With on demand printing services, you take the guesswork out of the equation. In a traditional fulfillment method, you have to:
Predict how much of each item you're going to sell

Limit your product offerings to reduce inventory and production costs

Bulk order and stock products

Coordinate with printers and fulfillment agencies

Pay inventory receiving and storage fees

Handle shipping services
Print on Demand FAQs
How long will it take to print and ship my products?


Production typically takes about 3 days at ur facility. Once the product is packaged it up, shipping can vary, but typically reaches the consumer in 102 days.

Does Fujifilm Branding Appear on My Products?


No—only your branding and designs appear on the products. 

How Much Does It Cost To Set Up? 


Print on demandproducts are free to set-up—you only pay when an order is placed. 

What Products Do You Offer?


We've partnered with Gooten to bring you a wide range of products. Search our catalog to find products that are right for you!
Why Fujifilm Print on Demand Services?
With 90 years of imaging experience and two decades of success in printing personalized products, we have proven our dedication to quality, consistency, and value. Our partnership with Gooten allows us to provide you with the best on demand print service available. 
Our worldwide manufacturing abilities, combined with Gooten's established catalog and proprietary "smart supply chain" solutions ensure that you have access to the highest quality, efficient fulfillment, and flawless service from beginning to end. 
Fuel Your Business with Fujifilm Print on Demand
Your business deserves flexibility, convenience, and possibility. With Fujifilm print on demand service, you can stress less, offer more, and establish a seamless production process, so you can serve your clients and fuel your success. 
Ready to get started? Contact us today to embrace the future of eCommerce!